Challenge
Mr. George Fabricante of Marina, California is a 75 year old US Veteran who suffers from high blood pressure, diabetes, and a history of falls with injury. He lives in a 2 story home with his wife.
Their home has a 13 step tiered stairway sub-divided by two landings: with 5 steps to the first landing, 3 steps to the second landing, and finally 5 steps to the top. The stairs are hardwood and prone to slipperiness. This posed an ongoing danger for Mr. Fabricante who, having very poor gait, experienced repeated falls descending the staircase.
The solution was obvious to Lift and Transfer Specialists: Mr. Fabricante needed a Bruno custom curved stairlift.
Planning
It was very important in the planning stages of the Stair Lift installation to take careful consideration of the layout of the stairwell. Because of Mr. Fabricante's frail condition LTS needed to design the Stair Glide so that when it terminated at the top of the staircase the stairlift would not over-extend the landing and become a tripping hazard, essentially defeating the reason for the stairlift from the get go.

"The installation guys Johnny and Carlos did an excellent job installing and are the best. Both have good maneurisms."
Solution
Mr. Fabricante had informed LTS that all the stairlift competitors had suggested terminating the stairlift at the immediate top of the staircase. But, as we pointed out to Mr. Fabricante and his wife, the stairlift would have become a tripping hazard for both of them. We presented him with the safer solution of having the Stair Glide take the 45º turn at the top of the staircase and terminate parallel to the hallway wall.
Conclusion
Mr. Fabricante and his family were so excited by LTS's solution and impressed by its professional installation team, that he recently placed an order for another stairlift, this one so he could safely navigate the exterior of his home.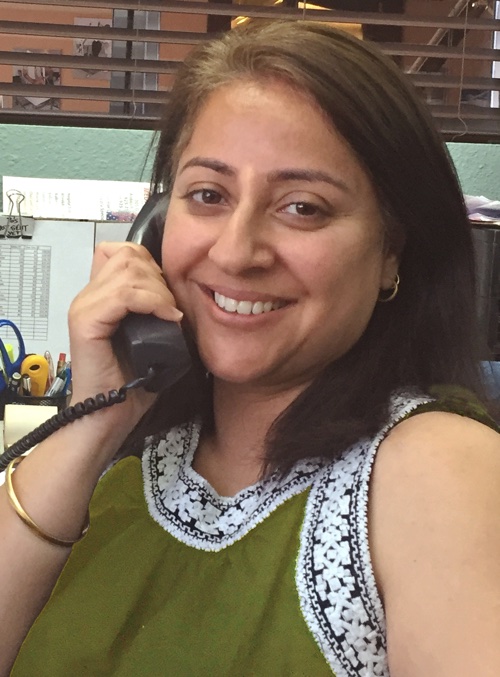 Call now and speak with an LTS Mobility Specialist about having a stairlift installed in your home or facility.
Tel: (925) 240-8474