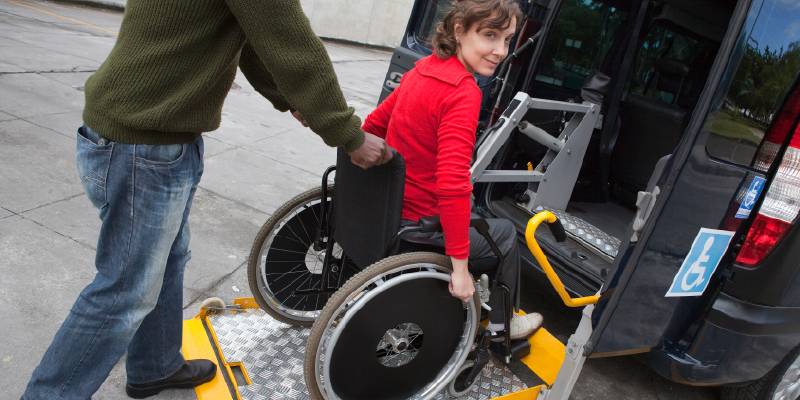 At Lift and Transfer Specialists, we want to make sure you have the most options possible available to you when it comes to home accessibility and mobility. That's why we sell and install everything from track systems to slings to ramps to pool lifts.
Another product that many of our clients find helpful is the vertical platform lift. Here's just a few reasons why it might be the perfect fit for you or your home:
You don't have to worry about transferring in and out of your wheelchair
A number of people who use wheelchairs will use outdoor stairlifts, but the process of getting in and out of your wheelchair can be stressful. When Lift and Transfer Specialists installs a vertical platform lift, you never have to leave your wheelchair to be transported up and down the stairs. All you have to do is touch a couple of buttons to enjoy the second story of a porch or outdoor deck.
A vertical platform lift can make you feel confident and safe
Many people feel a little unstable or uncomfortable as they ride a stair lift, which is why the stability and safety of a vertical platform lift so appealing. We see and install lifts that include a platform canopy and gate, as well as a top landing gate. All of these features work to protect riders from accidents.
Remain independent in your own home
Because vertical platform lifts come with a landing call/send control, padded controls and a telephone kit, users can get on and off the lift by themselves. You won't need someone to transport you to another chair, and the operating system is simple enough that you can use it by yourself.
The VPL-3200B features a power-assisted door gate opener and allows you to get on and off on the same side, making your independence even easier!
If a platform lift sounds like the right fit for you, contact us today! We can install the unit for you, and help you make you home that much more accessible.