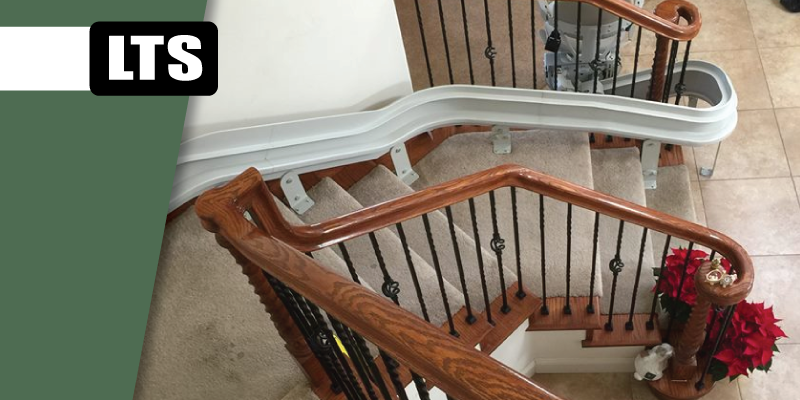 At Lift and Transfer Specialists, we've installed more stairlifts than we can count. While most are installed inside the home, a few people have asked us about whether or not we can put them outside as well. The short answer is… yes!
An outdoor stairlift has many advantages. It can help those with mobility issues get in and out of your house. It can also prevent falls. Imagine trying to hold onto the railing as you bring in the groceries or the dog—one slip up could mean a hospital stay. With an outdoor stairlift, you can sit on the chair and hold the groceries on your lap or grasp onto the dog's leash.
Even if you weren't worried about falls, outdoor stairlifts have the same benefits as indoor ones. They help save aching knees, legs and joints, and could mean the difference between aging in-home and moving to a retirement facility.
If you're in the Brentwood or Redondo Beach areas, call Lift and Transfer Specialists to install your outdoor stairlift. We carry the Bruno Elite Outdoor straight stairlift, which is safe, reliable and tough enough to handle whatever Mother Nature throws its way.
The ride is as smooth and powerful as you would expect from an indoor Bruno stairlift. It features marine-grade fabric and a weather-resistant cover that travels with the chair to protect it from the elements.
The Bruno Elite Outdoor stairlift is covered in a durable outdoor paint that protects all the steel surfaces, meaning it will stay looking good for many years. Performance tests show that it can withstand temperatures of 0 degrees Fahrenheit to 125 degrees. The backup battery allows it to operate even during power outages.
Additional features include a tight rail installation (within 7 inches of the wall) and flip-up arms, seat and footrests, meaning it won't crowd out others from using the stairs. However, it also has a generous seat and height adjustments.
---
Call us at (877) 542-5438 to discuss the best ways to access your home inside and out!