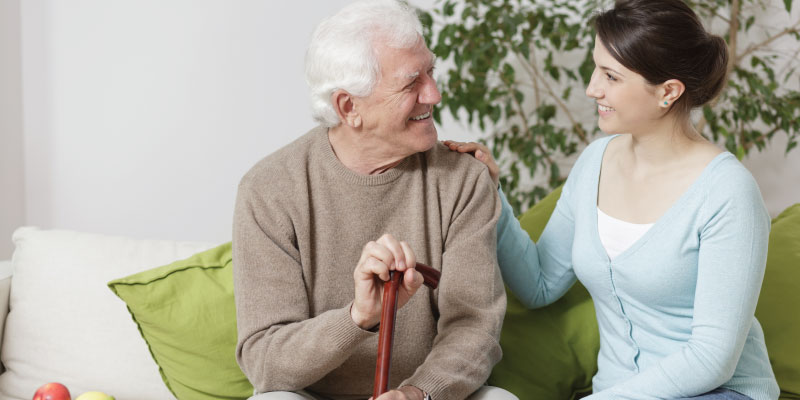 Every November, we salute the dedication of caregivers with National Family Caregivers Month. For over 19 years, LTS has been dedicated to ensuring the safety of caregivers across the nation. Their commitment to improving the lives of their loved ones is more than just a job. It is a selfless act of compassion. This month, we encourage caregivers to take a moment and care for themselves as well as others.
Recognize Stress
Trying to do too much can be damaging to both you and your loved one. Stress is not only emotionally harming but it can also cause sleep-deprivation and forgetfulness. Recognize your warning signs early and don't wait until you become overwhelmed. By developing a new hobby such as gardening or yoga, you can take action to help regain your sense of control and calm.
Take Time for Yourself
Caregivers need care too. Maintaining a balance in your life is essential to effective care for your loved one, as well as your own mental well-being. Make time to relax using practices such as mediation and journaling. Exercise and proper nutrition can also give you an added boost to your energy. Remember, caregiving isn't a one-person operation. Having a strong support team that helps care for your loved one can provide you with the much needed break you deserve.
Enjoy Tour Time Together
Caring for your loved ones is a dedicated commitment. Too often, the wear of day-to-day life can rob the enjoyment of the experience. Take time to re-connect with simple activities.  If they had a game they enjoyed in the past such as jacks or marbles, start a weekly tournament for fun. Relax in the evenings by watching an old movie. Doing so not only allows you time to catch your breath, but gives you the chance to appreciate each other's company.
---
At LTS we recognize the devotion and value of caregivers to both you and your loved ones. That's why we are the exclusive dealer of the Surehands Body Support system. Learn more about how this system can prevent potential injuries for you and your loved one by contacting our team today.