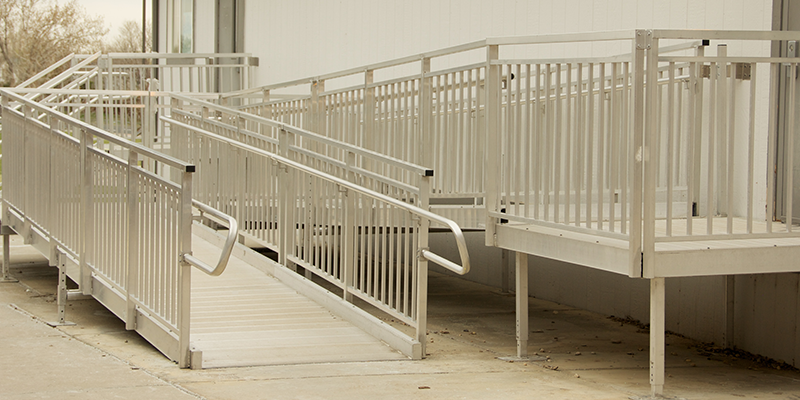 At Lift and Transfer Specialists, we've had the great privilege of being able to install countless ramps, stairlifts and ceiling tracks. If you're planning on a ramp installation in the near future, we'd like to offer you these tips to prepare for our arrival in advance:
What kind of a ramp do you need?
Do you have a high threshold, such as the kind that you find in sliding glass doors? We can install a threshold ramp for you. Do you just have a few steps that you need to get over? A portable ramp may be able to take care of that. If you have an entire new level that you need to get to, we can install a modular ramp system for you.
Pick a start and end point for the ramp.
For those who need a modular ramp system, decide where you want the access point to be. We can also offer suggestions for the smoothest transitions. It's usually best to connect it to existing steps or a porch instead of a threshold, as a threshold connection can be unsafe for those trying to maneuver in and out of a door.
Where do you want the ramp's path to be?
The rise of the land around your home's entrance and exit can impact what kind of path your ramp will take. If you can, consider installing the ramp on the southern part of the house, as this can help dry the ramp after a storm. Identify the different obstacles that might get in the way of your ramp installation, or that may be hazardous in the future. For example, do you have a large tree that will hang over the ramp? Leaves and falling tree branches could be a problem.
Let Lift and Transfer Specialists be your partner in your journey for independence. Call us at (877) 542-5438 to discuss your ramp needs.